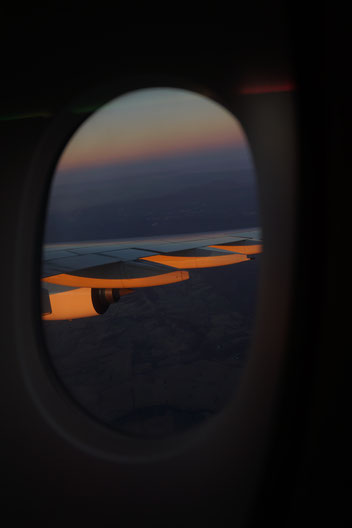 I'm still a bit jet-lagged from our trip to Australia and New Zealand. It was  a very special 'pastoral journey' as the main reason we travelled was to conduct the wedding of two New Zealand musicians, Jonny and Sophie, whom we had met as students in Bern.
I have many great memories of the people we met, their lovely hospitality, the wonderful scenery and the places we visited.
But the profound impression was of landing into Sydney airport in the dark. We could see all the sparkly, distracting city lights spreading right into the distance and then, courtesy of the camera on the undercarriage, the landing lights came into view. Such a clear 'arrow' guiding us in and landing us safely.
We are in a season of 'new direction' as we begin the process of leaving Switzerland and there are so many unknowns - rather like the distracting city lights. Yet I know that I can trust the One 'guiding us in' and He is my place of safety.
David writes in Psalm 23:
'The Lord is my shepherd; I have all that I need.'
Verse 3: 'He guides me along right paths, bringing honour to his name.'
May that be reality for each of us, as we bring every aspect of our lives into His capable hands.
// Margi Steiner