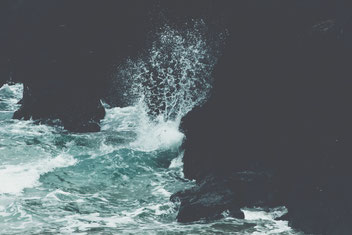 Hello from New Zealand!
We are here for the marriage of Johnny (violinist) and Sophie (cellist) on April 29th. We met them in RiverLife, and we are privileged to be conducting their wedding.
We have stayed the last few days with Ira and Jean Meier, who led last years' Church Weekend Away. Today they took us on an amazing walk to the Tarawera waterfalls, and then we hiked along the river. And there I found the subject of today's Muntsch.
It's about being patient and trusting God for His timing when 'nothing seems to be happening' and we would like to jump in and hurry up the process.
We walked past a lovely calm pool which was very inviting for a swim. But there were warning signs forbidding swimming. We did not know that some meters further downstream there were ferocious rapids and jumping in would be dangerous- life threatening.
It made me realise that God knows; He is interested in every detail of our lives and He invites us to trust Him. So if you are in a time if waiting, ask for patience and thank God for His perfect timing!
// Margi Steiner